You Don't Have to Take Our Word for It!

Here's what some of our satisfied customers have to say about Listers Automotive Service:


Read more reviews at SureCritic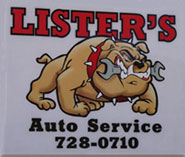 Palm Bay
05/07/2020
Thank you for another wonderful job guys. Can't believe you got the job done so quickly. The price was just fine. Looking forward to doing business with you soon. I can always count on the work you do, ALL THE TIME!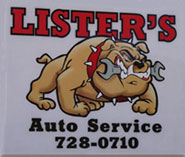 It is hard to find any service company that you can feel confident you will receive quality work at a fair price. I have found it with Lister's. After ordering expensive parts to repair my transmission leak, they realized they could seal the leak with out the parts. A huge savings for me!! My truck had oil splattered all over the underside when I took it in. When I crawled under the truck to clean it up, I discovered Lister's had already cleaned It. This is above and beyond what I have seen elsewhere. Thanks Butch and Jessica!!!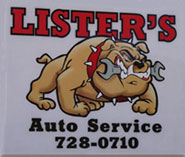 Highly recommend!!! Honest service!!! The shop is very clean and organized. We recently moved to the area and the shop was recommended to us. Best recommendation so far!!!!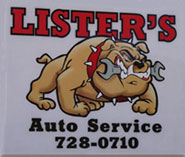 Very professional, honest, and great staff. Thanks Butch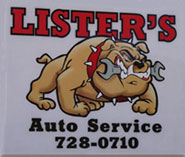 Awesome shop. No BS and actually fix it, not just change parts.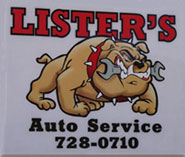 Friendly, Fair, and Thorough....wouldn't go any place else, their expertise is well above the rest!!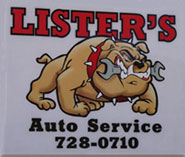 Always on time, great people, and most important - have the knowledge about your car to complete the service correctly.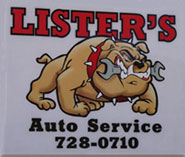 I had an awesome experience with these guys and don?t plan to take any cars I own anywhere else for service in the future. Genuinely friendly, reasonable prices, and treated me with respect. Best experience I?ve had with mechanics.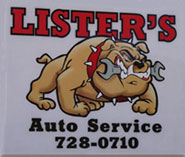 Great service and great people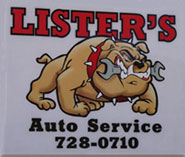 I've been going to Listers for years. They have always been honest and reliable. Any issues have been addressed and resolved with no hassles.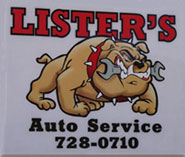 Took my truck here for an alignment. They were very thorough, taking the time to make sure it was done right. The staff are friendly and professional. I will definitely recommend this company to my friends and family.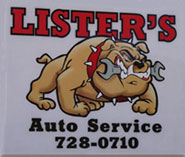 ...Listers was a fabulous find, I will never take my vehicles anywhere else again.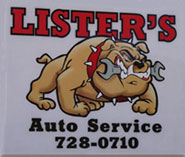 Honest service at a fair price. I brought my car in for an expensive repair and Butch found it to not be the problem and fixed what was wrong instead at a fraction of the cost of the repair it came in for. All major repairs to any of my cars will be brought to Lister's in the future!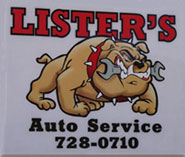 These guys are great. I had a problem with my 2016 Honda AC. In all of Melbourne / Palm Bay, these are the only guys who would work on the new R1234YF type systems (except for dealers). Butch checked out my car for free and gave me great advice which resulted in me getting my system fixed for free. Butch got himself a new customer for this. THANKS BUTCH.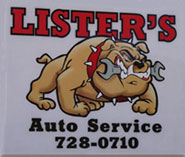 I have had nothing but good experiences at Listers. I had put up with a vibration issue for a long time and the so called "experts" had taken my money and talked a good game. Listers fixed it expeditiously. I have visited this establishment on four occasions and I am extremely happy. I am usually too far away to go there and just hope that my problems occur while I am in the area. Highly recommended!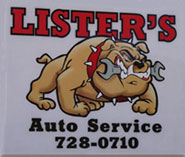 Great shop! Friendly and knowledgeable!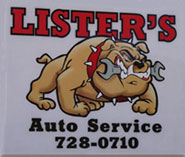 Had a mechanical emergency while out of town and was treated like Family. Butch went above and beyond for us. Thank you!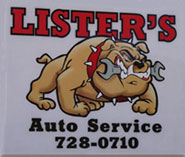 Honest, courtious and reasonable. These people will always be our go-to place for any type of automotive issues.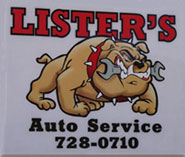 My son recently ran into major car trouble just starting college at FIT. He /we are from Ohio. I was referred to Lister's by another major repair chain. I was panicked as I knew I had no control being over 1200 miles away. Without getting into all of the details, my son could have easily been taken advantage of. Needless to say Butch and his team were trustworthy and honest. I would recommend Listers to anyone.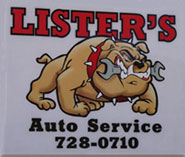 I've gotten lots of work done on my car. From replacing my tranny to recharging my ac. This is the place to go. Friendly, honest, dependable. They always called and kept us informed about repairs and updates. The office is clean as well. Wouldn't take my car anywhere else.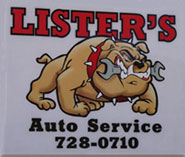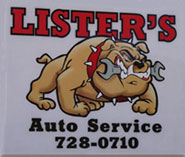 Had my car towed to their shop. Never even met anyone but talked to them on the phone. Told me they would take care of me and by the end of my shift they were done. And for a reasonable price as well. Went to pick up the car and was actually surprised by how beautiful the shop looked. Highly recommended.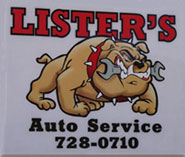 Great customer service and helped us in a bind. Even gave us a ride while they worked on our car. Highly recommend Butch and his team!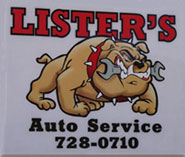 Very helpful and courteous. I thought I needed brakes but after closer inspection it turns out I didn't. Did NOT cost me a lot. I think I've found a new auto repair!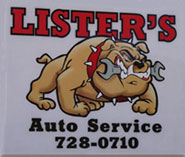 Finally...I think I've found an auto service facility that I can trust!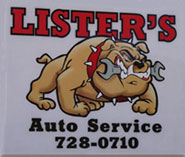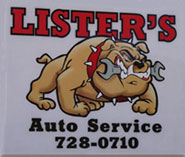 Five star operation. This guys really knows what he is doing and has very reasonable prices. did a pre-buy here and then got my repairs done here. I would totally recommend this.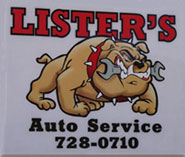 The service is great and the price is the best.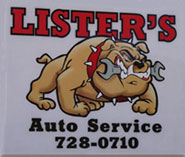 Great service. Have used them since they opened their doors.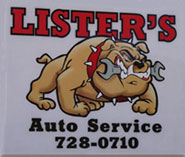 I've been taking my cars to Lister's for many years. They are trustworthy and always give an honest assessment of the vehicle. They do great work, are friendly and very knowledgeable. I highly recommend them for everything from an oil change to any major repair.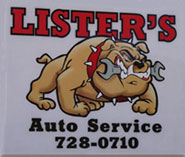 Honest guys, great prices and great work done!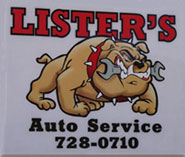 Great pricing! Always great service! Highly recommend for any auto service you need. Butch is a good person, and has the greatest mechanics you could ask for! I Always call for service on mine and my husband's vehicles. Couldn't ask for better vehicle service. And I drive from the complete other side of palm bay just to have anything looked at or done on our stuff.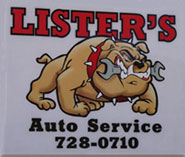 My 2004 Toyota was bouncing bad at interstate speeds. A friend recommended Listers.Treated me real nice. Soon as I picked up my Truck I headed to I-95 for a test ride.Smooth as glass. Great Job. They have my business.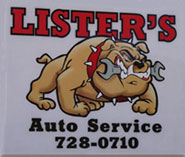 Great service, great prices! Been taking my vehicles here for a very long time now.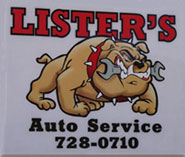 I talked to Christen about looking at my daughters car since she recently moved to Melbourne and she needed a starter. He gave her an appointment that day and her car was repaired on time and she was well taken care of. Thanks for the great service.
Discover More About Reviews and Repair Services At Listers Automotive Service in Palm Bay

General Maintenance
Auto Repair Near Grant-Valkaria
Miscellaneous Auto Services